Founder-In-Residence
Program
About the program
We identify, inspire, educate, and empower diverse entrepreneurs
Underrepresented individuals face a multitude of unique obstacles that prevent them from pursuing entrepreneurship. We're here to change that.
Our proprietary program gives diverse leaders the skills and training necessary to succeed in the venture world while accounting for cultural sensitivities and challenges unique to underrepresented groups.
Meet Our Current Founders-in-Residence
The Journey Venture Studio is proud to present our inaugural group of founders. These three entrepreneurs are bright, ultra-driven, and ready to be a disruptive force for good. 
Imen Maaroufi Clark
Founder-in-Residence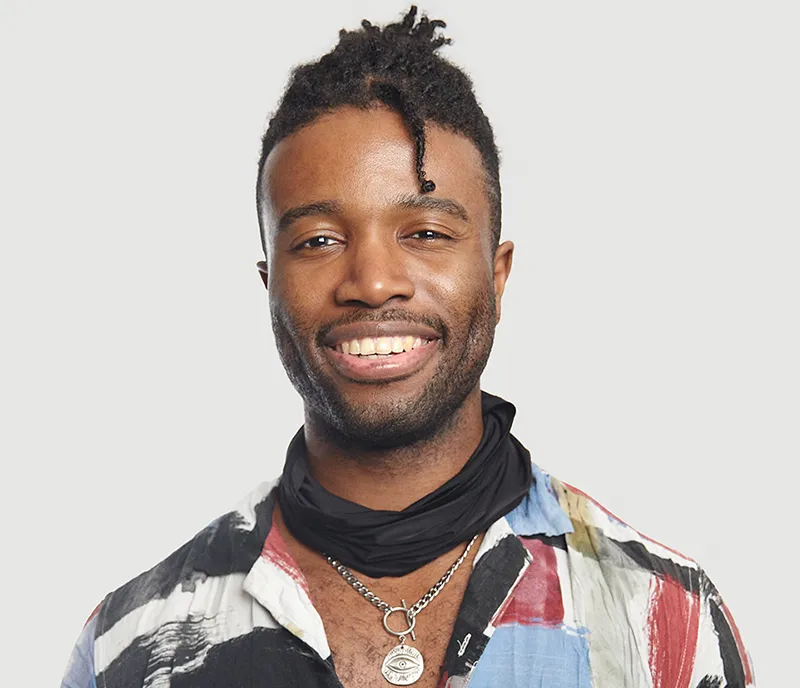 Ekene Nkem-Mmekam
Founder-In-Residence
Program Highlights
Empowering the next generation of diverse founders
months of culturally competent leadership coaching and venture development training
Direct and in-kind financial support to relocate to phoenix and prototype and test venture concepts
How the Program Works for Founders
Over the course of six months, entrepreneurs will receive culturally competent leadership coaching and venture development training. They will work with the Journey team to develop, prototype, and test a novel business model and a company creation plan.
The Journey provides each Founder-in-Residence $110,000 in direct and in-kind financial support, as well as support in areas of accounting, revenue cycle management, legal and compliance, IT, recruiting, and more. Founders will be expected to research, prototype, and test venture concepts, set a clear vision for the business, ensure a data-informed path towards product market fit, and manage an allocated budget for business building and validation.
At the end of the six month residence program, founders will pitch in front of the Journey Board, sponsors, and partners to determine which concepts will receive funding to incorporate and go to market.
To be eligible to participate, entrepreneurs must reside in Phoenix for the eight-month program. During their time in the program, they can leverage the team's network and other community resources.
Invest in the program
The Founder-in-residence program also provides opportunities for investors and philanthropists to get involved
Investors will have the ability to generate, validate, and launch innovative ideas through a robust and efficient process. Unique donor benefits include a tax deduction that generates a holistic return on your investments, and early visibility into portfolio companies for future potential investments.
Imen Maaroufi Clark
Founder-in-Residence
Imen Maaroufi Clark is an entrepreneur and technology enthusiast specializing in human-centered design and UX research methodologies. With her international experience spanning Asia, North Africa, Europe, and North America, Imen brings a rich cultural perspective to her work. Fluent in multiple languages, she possesses a remarkable ability to connect and collaborate with individuals from diverse backgrounds, fostering innovation through cross-cultural exchanges.
Imen holds a Bachelor of Science in Business Administration, specializing in marketing and business analytics, which she earned from Tunis Business School. She further expanded her academic prowess by obtaining a Master of Science in International Marketing from Hult International Business School. Complementing her educational achievements, she also completed an Executive Education program in design thinking at Stanford Graduate School of Business.
As an AR/VR/XR producer, Imen has hands-on experience in immersive technologies, enabling her to push the boundaries of human experiences and interactions. She also possesses expertise in Web3, actively exploring the decentralized web and its potential for transforming industries and empowering individuals.
Passionate about leveraging technology for positive impact and enhanced accessibility, Imen envisions a world where human potential is unleashed through the nurturing of creativity and the pursuit of sustainability. Her current focus revolves around exploring the dynamic intersection of Arts and Technology, harnessing the transformative potential of this fusion to push the boundaries of innovation, transforming the way we interact with technology, and unlocking new possibilities for human expression, connection, and healing.
Terrance Range
Founder-In-Residence
Terrance Range is a visionary entrepreneur and social impact operator with over 15 years of diverse industry experience. Renowned for his expertise in building venture-backed companies, driving growth through product-led strategies, and fostering stakeholder consensus, Terrance is committed to making a meaningful difference.
Motivated by an unwavering passion for entrepreneurship and social impact, Terrance made the bold decision to leave his Ph.D. program and join Mastercard as a Global Program Director at Michigan State University in 2018. In this role, he led the prestigious $1.5 billion Mastercard Scholars Program, empowering over 200 young entrepreneurs to effect equitable socio-economic change in Africa through agricultural innovation. This transformative initiative served as a pivotal moment in Terrance's career, igniting his drive to generate revenue, scale businesses, and catalyze change in emerging markets and among underrepresented communities.
Subsequently, Terrance excelled as a successful software technology management consultant in Chicago and significantly contributed to two high-growth private equity firms in New York. During these positions, he facilitated over $500 million in transactions and achieved a remarkable 300% increase in revenue. Terrance's unique background and extensive expertise have enabled him to forge powerful international partnerships and spearhead impactful initiatives across multiple industries with a focus on digital innovation and equity.
Terrance's ability to create innovative solutions and drive their adoption among diverse stakeholders has garnered high praise from former students. Beyond financial and mental well-being, his expertise extends into the venture capital community, where he holds esteemed positions as a Republic Venture Partner and Director for the Kirchner Foundation's HBCU Impact Investing initiative.
Dedicated to empowering diverse communities and creating a positive impact through his work, Terrance has cultivated influential stakeholder partnerships with renowned institutions such as the University of California, Berkeley, and the University of Chicago. He has held leadership positions in both domestic and global initiatives for rapidly growing, mission-driven organizations and social impact companies.
Most recently, Terrance served as the founder and CEO of Myndful, a fintech platform that democratized financial wellness for thousands of university students in the UK and across Europe. Leveraging algorithmic machine learning tools and integrated AI, Myndful revolutionized access to financial wellness for college students burdened with anxiety and financial insecurity. And most importantly, Terrance takes immense pride in embracing opportunities that support young people who aspire to make a difference in the world.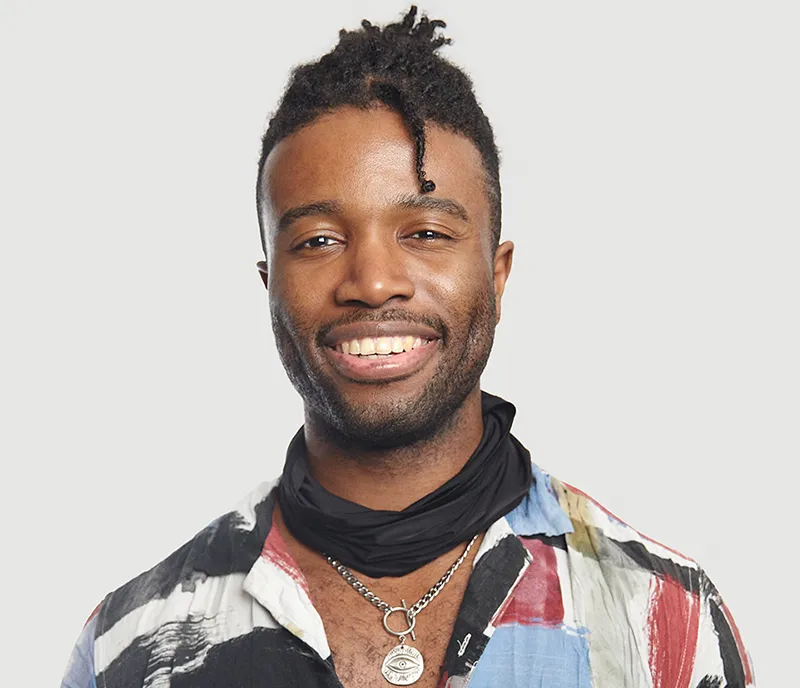 Ekene Nkem-Mmekam
Founder-In-Residence
Born in Nigeria and raised in Baltimore, Ekene found his way to Phoenix by way of Nashville, where he played rugby and studied Political Science, German, and Economics at Vanderbilt University. During his time at Vanderbilt, he discovered a passion for socially impactful technology. He helped found Womentum, a nonprofit micro-lending platform that supported female entrepreneurs around the world.
After college, Ekene managed global accounts at British Telecom. Feeling the need for a change of pace, he learned how to code and joined Athletics, a leading design studio in New York. There he built beautiful digital experiences for clients like NYU, The Nation, and Guild education. When he's not hatching startup ideas, Ekene can be found playing music, performing poetry, and practicing Muay Thai.